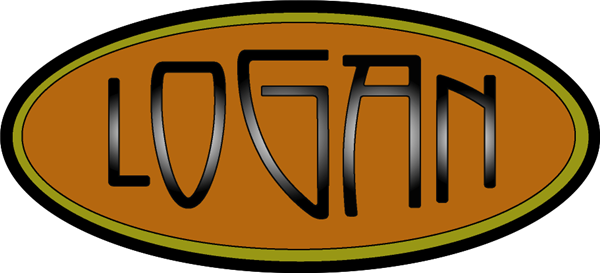 A New Dessert at Logan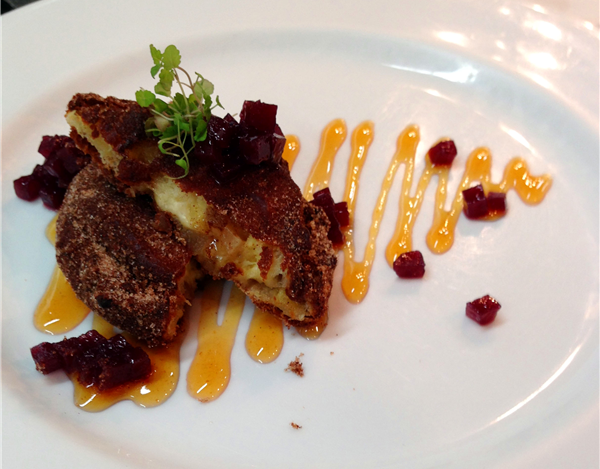 Our Sous Chef Jordon has developed a new dessert to replace the long standing Pear Roulade, a Pear Fritter. You might be thinking, "Logan is not a coffee or donut shop, why a fritter?" Chef Thad enjoys putting a spin on food not traditionally seen in fine dining, Like our Cookies and Milk dessert, the first dessert he planned to put on Logan's menu and a favorite amongst our patrons for almost ten years now.
The idea behind our new Pear Fritter dessert is no different. The Pear Fritter is made with red wine and sugar poached pears rolled into a yeast risen dough, then fried, and dusted with cinnamon and sugar accompanied by a cider reduction and vanilla ice cream. All is made in house, of course. Who is to say you cannot enjoy your coffee and donuts in the evening?
Dining Al Fresco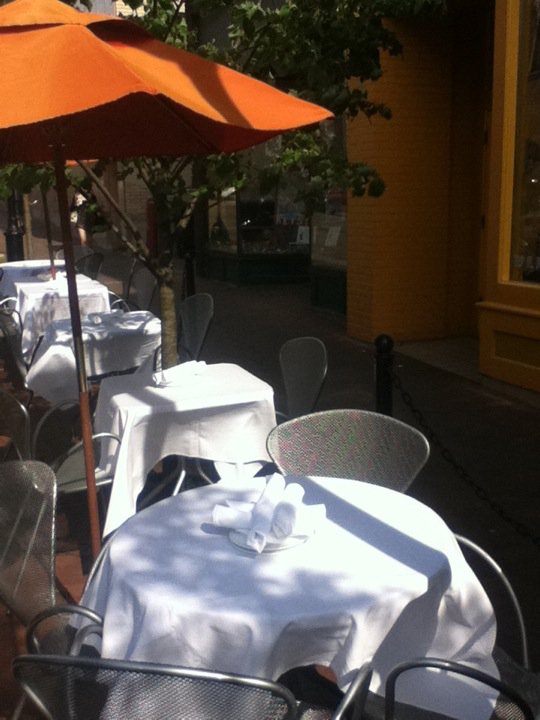 After the Alberta Clippers, polar vortices, and record-setting snowfall in Ann Arbor this past winter, we are very excited to bring out the patio furniture and open up the umbrellas here on Washington Street, hopefully in just a few more weeks. As the temperature starts to rise, you will have the choice to dine with us al fresco, but please remember that we do not accept reservations for the outdoor seating. Be sure to check our Facebook page over the next few weeks to see if we are serving outside yet!